Replicating his achievements from 2013/14 was always going to be difficult for Gareth Bale, but he has not regressed to the level that certain members of the Spanish press or Santiago Bernabeu support would have you believe. Yes, the expectations from him were always high because the sheer monetary value of his transfer, but Bale has not done too shabbily when he's donned a Real shirt this season, albeit not at the same level as last season.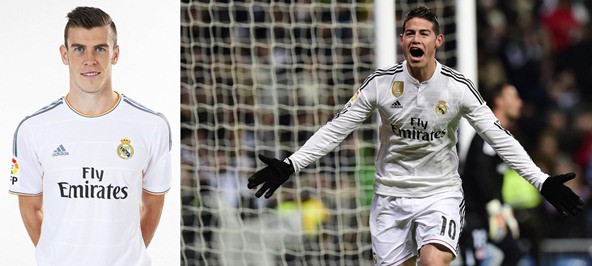 To add to last season's cup final heroics at home and abroad, Bale has already provided an assist in a victorious UEFA Super Cup triumph over Sevilla and netted in a third major showpiece as Real Madrid surged to FIFA World Club Cup glory in Morocco.
Unfortunately, there won't be any repeat of that event after Real lost to Juventus in the semifinals of the Champions League, thus failing to make it to Berlin in order to defend the trophy they won last year against crosstown rivals Atletico.
La Liga betting markets, such as those at bet365, have all-but written off Real's domestic title hopes, so this is effectively a trophyless season for Real, and more will expected out of their big men next season.
Bale, for all of the unwarranted criticism that he has faced this season, still falls into that "big men" category, alongside the likes of Cristiano Ronaldo, Karim Benzema and James Rodriguez.
Ronaldo is king in the Spanish capital – as Bale is finding out to his cost – while Benzema remains one of the finest finishers in the business and about as close as you can get to a guaranteed 20-goal-a-season marksman in modern football.
Bale, as the third prong in the 'BBC' unit, is always going to struggle to match the achievements of his striking counterparts whenever direct comparisons are made – with Benzema an out-and-out goal-getter and Ronaldo often competing in a world of his own.It is, then, against the likes of Rodriguez that Bale should really be judged.
Comparisons between the two are easy, with both creative influences blessed with a wand of a left foot and a keen eye for goal.
Over the course of the current campaign, Bale has netted 13 times in La Liga, compared to Rodriguez's return of 12, and added a further two efforts in the Champions League, with James managing to find the target just the once.
In the assist department, Bale has laid on nine in the league and one in Europe, while Real's Colombian playmaker has 11 in domestic competition and two on the continent.
Given that Rodriguez operates more centrally, and deeper than Bale, you would expect him to be more of a provider, but there is little to choose between the pair when it comes to overall
Bale, therefore, can take heart from the fact that his second season – a notoriously difficult one to negotiate in foreign climes – has still seen him make a positive contribution.
You get the feeling that the Welshman – having worked so hard to get to where he is – is not the type to back away from a challenge and the transfer talk that continues to swirl around his future will likely be put to the back of his mind as he seeks to ensure that 2015/16 sees him get firmly back on track and shove the dissenting words of his critics back down their throats.