The future of Gareth Bale continues to one of the main summer talking points when it comes to the transfer gossip columns.
Only two years after joining Real Madrid for a world record transfer fee, Bale has been linked with a move away from the Santiago Bernabeu after what has been, at times, a difficult second season for the Wales international. Yet, for all the troubles of the past few months, it is arguable whether much of it has been Bale's fault. Nevertheless, the question has to be asked, will Bale leave Real in the summer?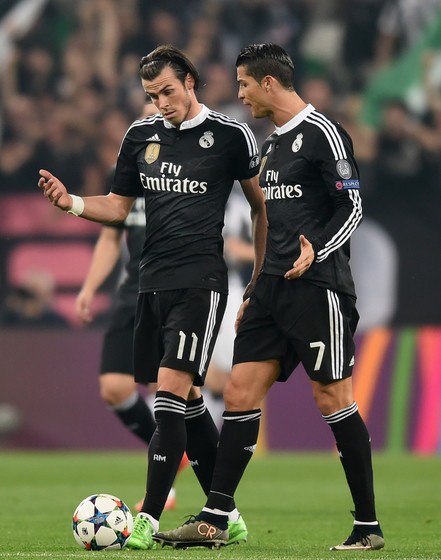 If the punters are to be believed, then the answer would be no, and a resounding one at that. At the time of writing this article, he was 11/4 with Betfair to leave Real and 1/4 to still be at the club next season. In a two-option field, that is quite a strong statement that he is expected to stay.
Certainly from Bale's point of view, it would have to take a major change to persuade him to leave the Spanish capital. His agent, Jonathan Barnett, has confirmed that Bale isn't looking to go elsewhere. He would not be want to seen as a player who got going when the "going got tough" Of course, that doesn't mean he won't go anywhere as much could depend on Real's own transfer plans and their need to adhere to the FFP.
Real are not averse to selling a big-name player in order to bring in another one, as they showed last season when Angel di Maria was sold after the likes of James Rodriguez were brought in. If Real sign Juventus midfielder Paul Pogba, for instance, then the chance to recoup some money by selling Bale is likely to have some support in the boardroom. Given the way that Bale has come in for criticism from fans and the media since the start of 2015 that would probably ensure that the Real faithful won't be up in arms if he is moved on.
But is that criticism justified? It has primarily stemmed from an incident in Real's 3-0 win over Espanyol at the Bernabeu in January when Bale opted to shoot instead of passing to Cristiano Ronaldo. The images of Ronaldo's reaction clearly didn't help with Bale's public perception, especially as he was also booed by the Real fans. It seems to have been forgotten that Real won the game and Bale scored. Such opprobrium would be understandable if Real had lost and Bale hadn't contributed anything.
To a large extent, Ronaldo's presence at Real is always going to make it difficult for Bale to be the main man at the club and he is an easy target for criticism due to the super-human exploits of the former Manchester United star. Yet Bale's own contribution this season has hardly been shabby as he has scored 13 goals and provided nine assists in 30 appearances in La Liga. He also scored in the final of the FIFA Club World Cup against San Lorenzo.
Going back to last season, Bale showed he can be relied upon on the big stage as he scored a brilliant winner against Barcelona in the final of the Copa del Rey and he also scored in the Champions League final as Real beat city rivals Atletico Madrid.
Whether Bale will make another Champions League final appearance is up in the air after he came in for fresh criticism for his performance in the first leg of the semi-final against Juventus. Bale was singled out after Real's 2-1 defeat in Turin after he made fewer passes and had fewer touches of the ball than goalkeeper Iker Casillas. But, given he was played up front alongside Ronaldo, rather than on the wing where he is most effective, there was a valid reason for his lack of impact, especially as he has only just returned from a calf injury. Carlo Ancelotti defended Bale afterwards and it's positive to see a show of support from the Real coach.
But, if Ancelotti's support doesn't prove to be enough, should Bale return to the Premier League?
Manchester United were interested in signing Bale when he joined Real two years ago and have again been linked with a big-money bid. Any encouragement to make a bid will certainly be well received at Old Trafford.
In some ways, it could be argued that returning to England would be seen as a retrograde step in his career. But joining a club the size of United can never be considered that. At Old Trafford, he would become the main man and he would be joining a squad with the potential to win the Premier League title, something that was never going to happen during his time at Tottenham. England would welcome him back with open arms, just as they did with Cesc Fabregas when he swapped the Nou Camp for Stamford Bridge.
With doubts over Angel Di Maria's future at United, Bale would be a more than viable replacement for his former team-mate and he is the type of player missing from Louis van Gaal's side. He has dynamism and can get the fans off their seats.
If Bale does return to the Premier League, his time at Real should certainly not be treated as a failure. He has proven himself to be one of British football's best exports and showed he can mix it among the best players in the world.
Ultimately, Bale needs to decide what is best for his career. Does he want to be at a top club where criticism is only just around the corner? Or does he want to be at a top club where he can enjoy the adulation of the fans every week?
It's all in his hands.